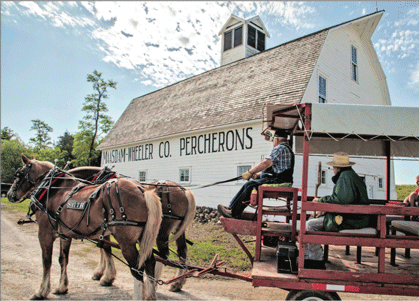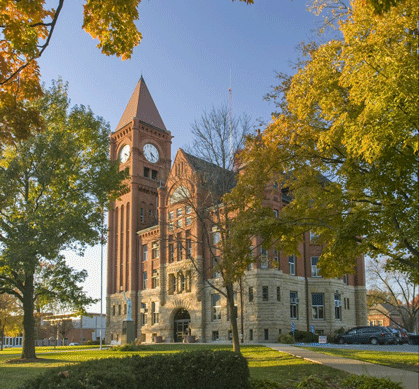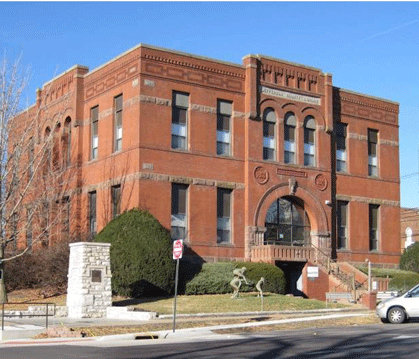 The Maasdam Barns
In 1910, J.G. Maasdam erected two barns, next to an existing barn, where he bred Belgian Percheron and other draft horses until 1938. Located about five minutes from downtown Fairfield. The Evergreen Ridge Stock Farm was developed by the Maasdam Barns Preservation Committee as a recreational and educational center. It includes the Maasdam Barns and a museum.
Fairfield Cultural District
The Fairfield Cultural District has a self-guided Heritage tour which includes:
A downtown square recognized by WHO-TV as the "Best in Iowa"
The first of a total of 1,689 Carnegie Public Libraries in the United States
An architecturally distinctive Barry Byrne-designed prairie style home inspired by the Frank Lloyd Wright school (one of the best in the Midwest)
Pick up your Fairfield Cultural District self-guided Heritage tour brochure and map when you visit us at the Fairfield & TM® Information Center, 110 North Main Street, just off the square. (641) 209-7060
Carnegie Historical Museum
The museum's mission is to collect and interpret the history and culture of Fairfield, Jefferson County and the surrounding area.
The museum is named for industrialist, Andrew Carnegie, who endowed the Jefferson County Public Library in 1892. Listed on the National Register of Historic Places, the museum's home is the first of 1,689 library buildings which Carnegie funded nation-wide.
© 2017 Maharishi Foundation USA, a non-profit educational organization. All rights reserved. TM® is a protected trademark and is used in the United States under license or with permission.