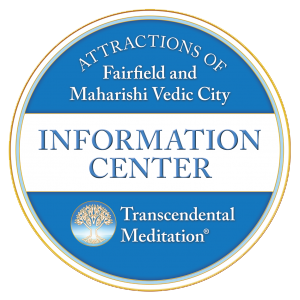 Fairfield and TM® Information Center
Due to Covid-19, our office in downtown Fairfield, IA is closed for visitors. We look forward to reopening soon with temporary hours Monday – Friday, 12:00 to 3:00 PM. We continue to take your e-mail inquiries.
* Visit us in downtown Fairfield, Iowa USA: 110 North Main St. *

Information on local services and activities available in Fairfield, Iowa and Maharishi Vedic City, Iowa USA including:
The Fairfield & TM
®
Information Center is an oasis of tranquility – the perfect place to learn about TM
®
and the beautiful city of Fairfield
It's a touch of elegance with such hospitality and Love that radiates from the Center. Please enjoy the delicious refreshments that Lark provides – a bit of heaven!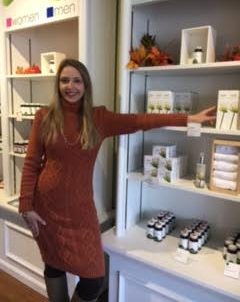 This place is filled with light and happiness – Thank you, Lark!
~ Dean Draznin
It's the key to the city!
~ Patricia Draznin