Maharishi University of Management (MUM)
Consciousness-BasedSM education was developed by MUM's founder, Maharishi Mahesh Yogi, to enable students to discover the field of pure consciousness within themselves as the source of all knowledge.
Accredited by the Higher Learning Commission, MUM offers Bachelor's, Master's, and PhD degrees in a variety of traditional fields, including Business, Media and Communications, Art, Literature, Education, Agriculture, The David Lynch MFA Program and Computer Science. MUM has developed some exciting new disciplines as well, including Sustainable Living and Maharishi Vedic ScienceSM.
During Visitors Weekend you'll learn all about MUM and its programs, meet students and faculty, tour the campus, sit in on classes, and attend special events. The University provides meals and lodging.
Visitors Weekend travel scholarships are available for U.S. prospective students with financial need. For more information or to apply, visit our website or contact us.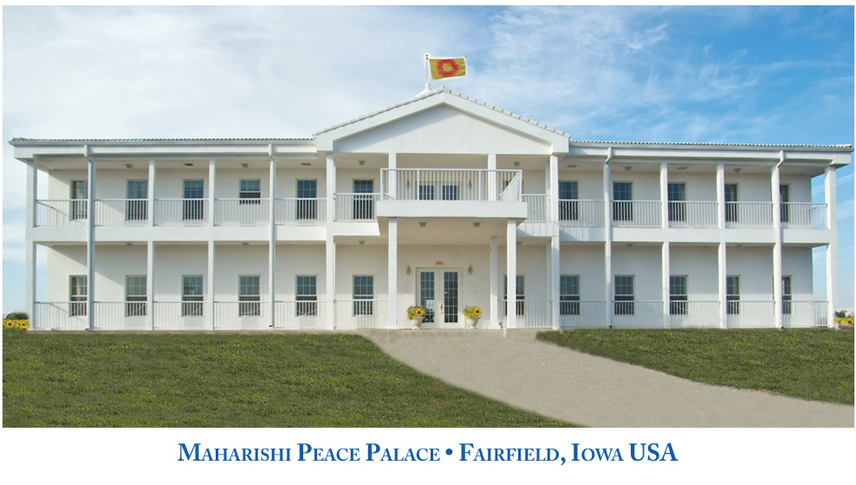 Fairfield Peace Palaces on the MUM campus



Offering TM instruction and weekend retreats.
Fairfield TM Center / Maharishi Peace Palace
1080 No. 4th St
641-919-8188
© 2017 Maharishi Foundation USA, a non-profit educational organization. All rights reserved. Consciousness-Based

SM

and Maharishi Vedic Science

SM

are protected trademarks and are used in the United States under license or with permission.